Farm Day
Want to learn more about organic farming? Keen to see where your fruit and veggies come from?
We host regular visits to the farm where you can get your hands dirty, make some new friends, and enjoy a meal of locally grown organic food.
Our next Farm Day will be in late summer or autumn 2023. The farm is 15 minutes from Daylesford, Victoria. Closer to the date we'll release info on how you can grab your tickets.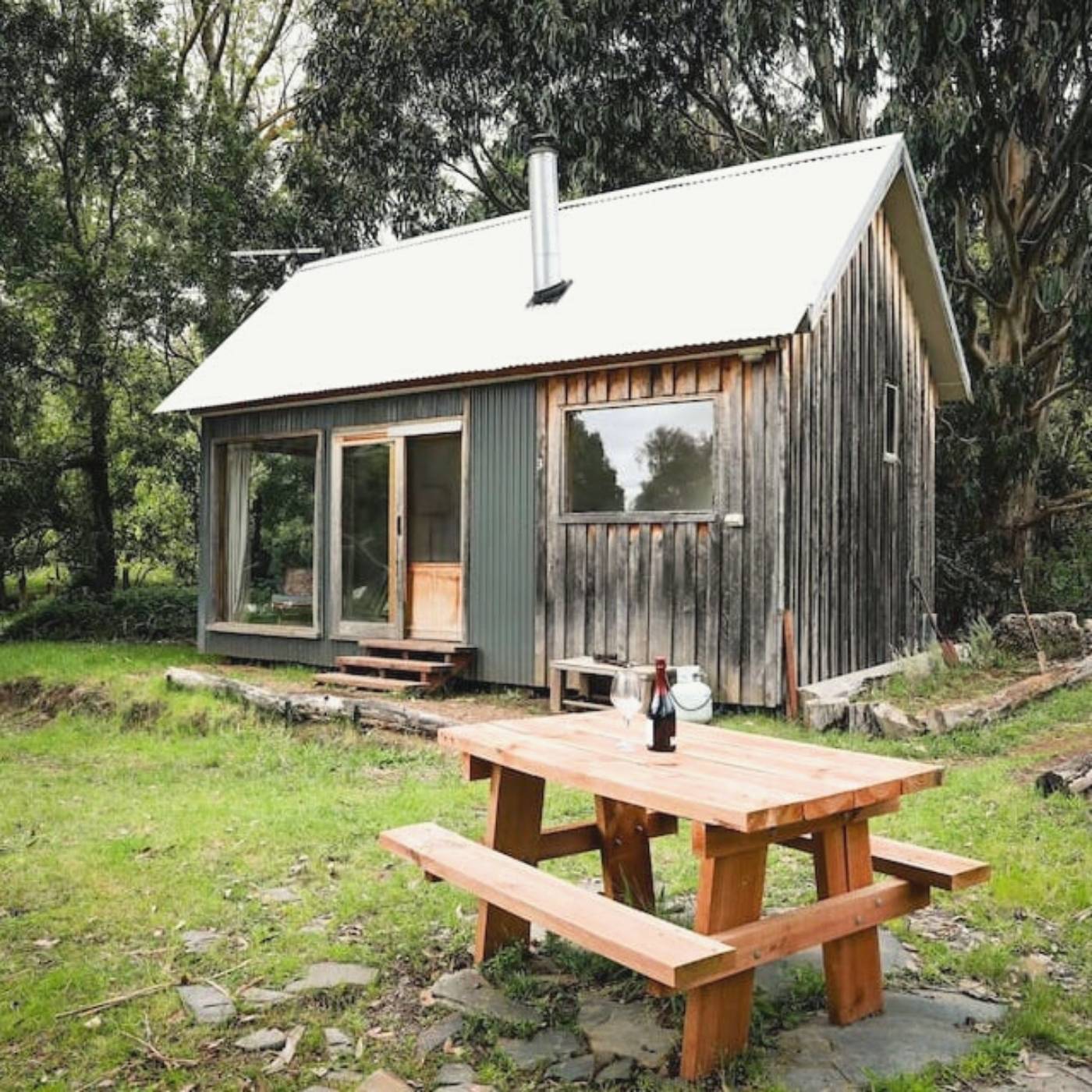 Farm Stays
Aside from our Farm Days, you can visit the farm year round by booking an eco cabin.
The cabins are powered by solar, wood and wind, and nestled within an organic apple orchard, surrounded by farm animals.
Organic food and wine from farm available at farm restaurant and winery.
BOOK AN ECO CABIN
Winery & Restaurant
If you're just visiting for the day, you can enjoy a spectacular meal and organic wines at Captains Creek Organic Winery. (If you can't make it to the winery, you can always add a bottle with your subscription)
The winery and restaurant is located on the farm in Blampied, just 15 minutes from Daylesford and around 90 minutes from Melbourne. The restaurant is always super busy, so make sure you make a reservation in advance.
MAKE A RESERVATION